Still working on my dive post, but in the meantime, more life in Hawaii . . .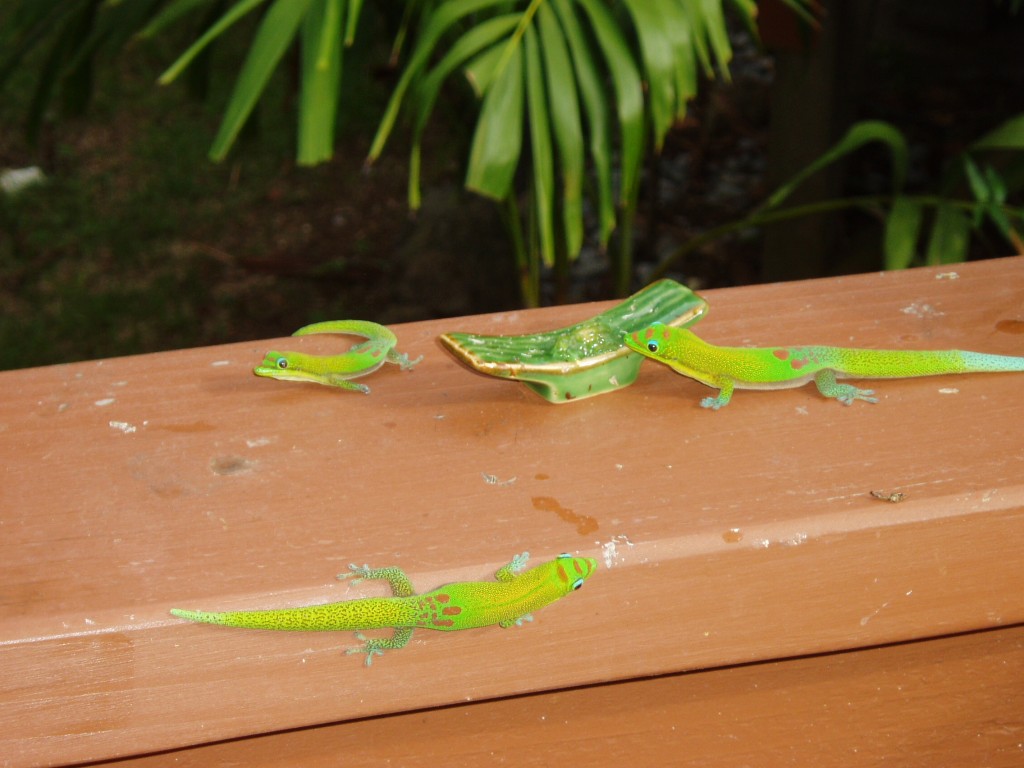 Guava jam = roxor. Gold day dust geckos on our B/B's railing getting the morning dole.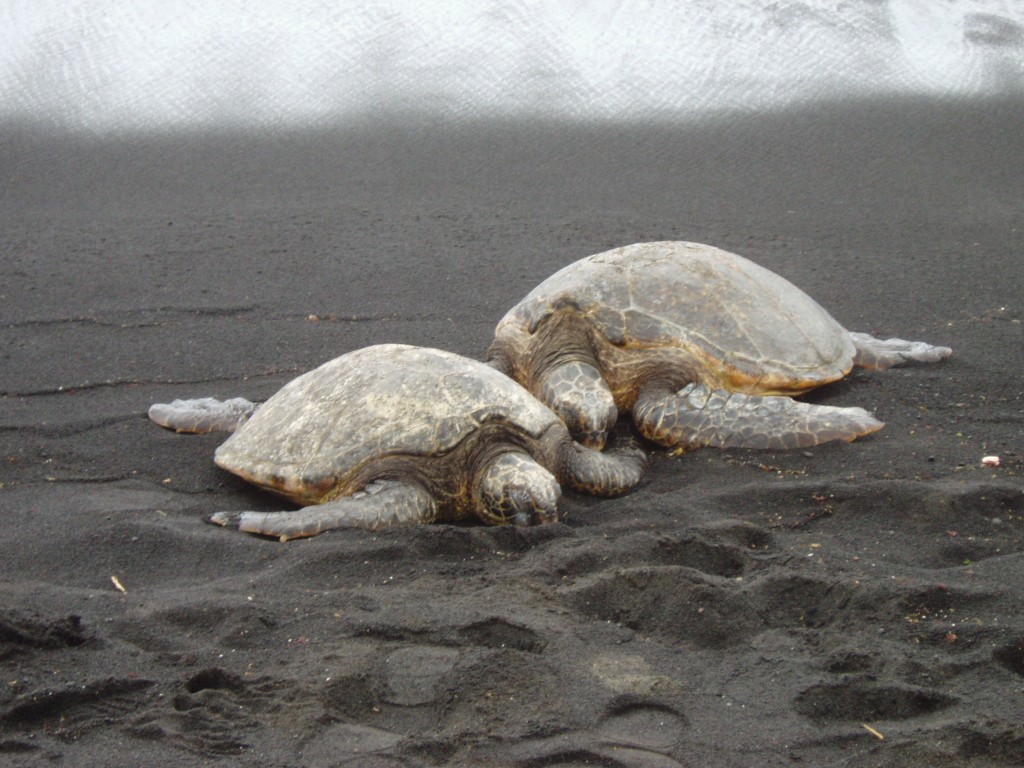 Best buddies . . .  awww. Sea turtles conked out at Punalu'u Black Sand Beach. That glow above them is not camera error; it's the sea getting sucked into the sand as a wave retreated.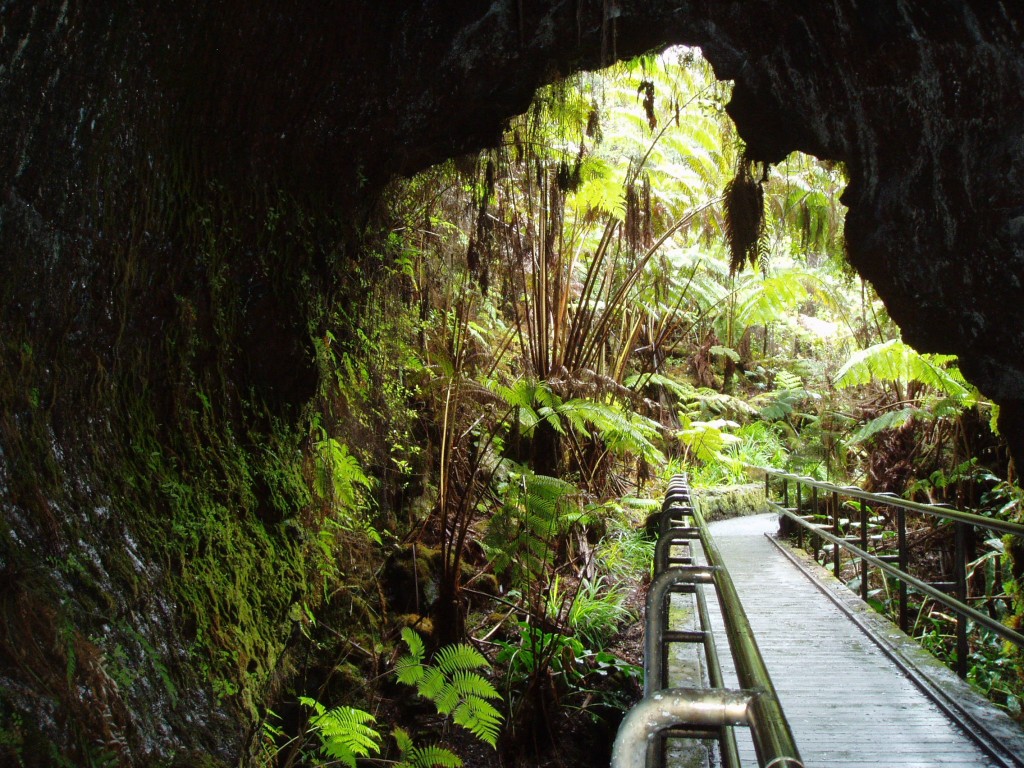 That moss is practically radioactive. Looking back through the entrance of the Thurston Lava Tube at Hawaii Volcanoes National Park.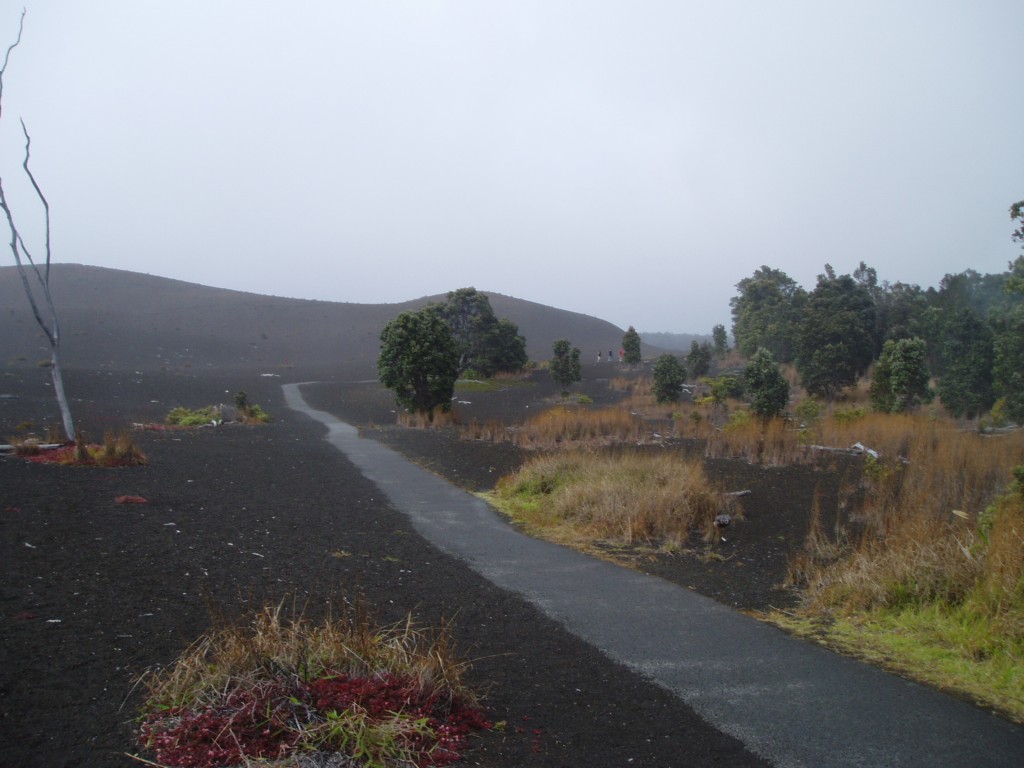 Life finds a way: The Devastation Trail at Volcanoes National Park. In 1959 the trade winds blew tephra from a lava fountain four times as high as the 500 foot crater it spouted from (that is, 1,500 feet higher than the horizon in this photo) onto a lush rain forest outside the crater, branding the fountain's shadow into the ground. The forest is gradually taking its turf back. The crater (Kilauea Iki)  is on the other side of those hills. The gloom of this photo is from a passing storm.