So last week I teased you by asking what the unusually shaped morel in the lower left of the group photo reminded you of.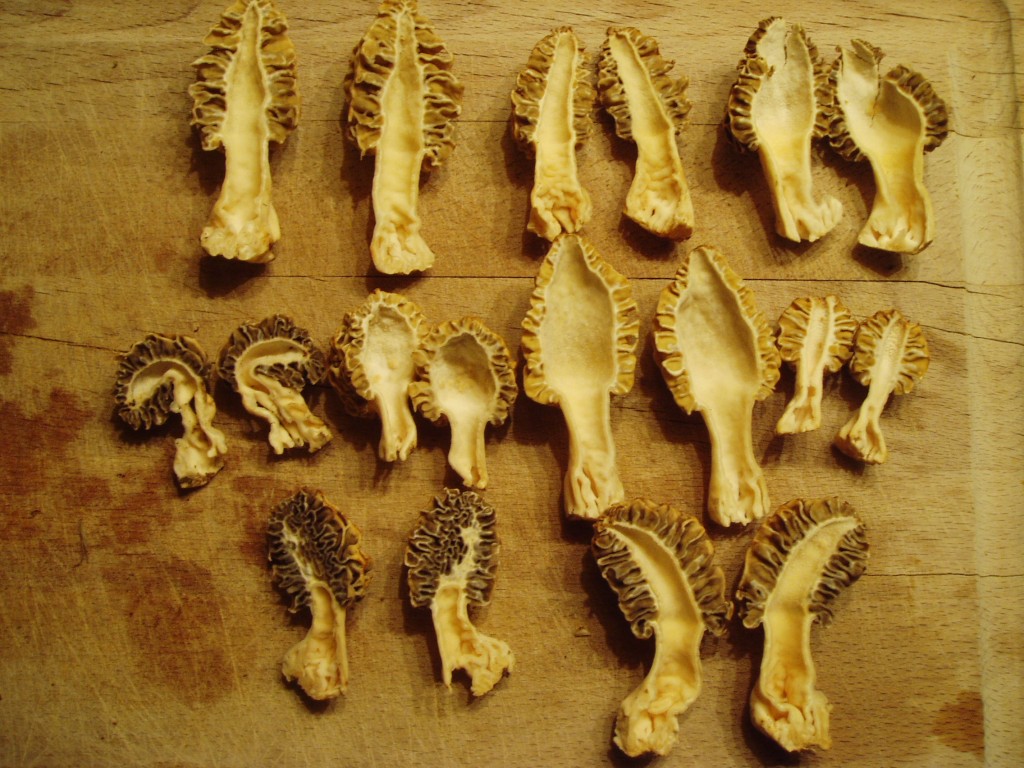 I didn't get any guessers. But here's what it reminds me of: another member of the ascomycetes/mycota (which, as you *all* recall, is one of the four or five major groups of fungi, and is distinguished by the way it makes its sexual spores in microscopic sacs called asci), whose contorted cups have become the whole fruiting body and who have gone completely underground —
Yes, the black truffle. Yours for a mere 1,000-3,000 Euros per kilo in the farmer's markets and shops of Europe. The labrynthine flesh is hypothesized to represent the final stage in an evolutionary chain that started with a simple cup (see below), morphed into a compound cup like the head of the morel, and finally became twisted and dark and moved underground, relying on its pungent odeur to get itself noticed and propagated, thereby slowly taking over Europe today, tomorrow the world! And thusly a 30's era radio villain is born:"The Black Truffle!"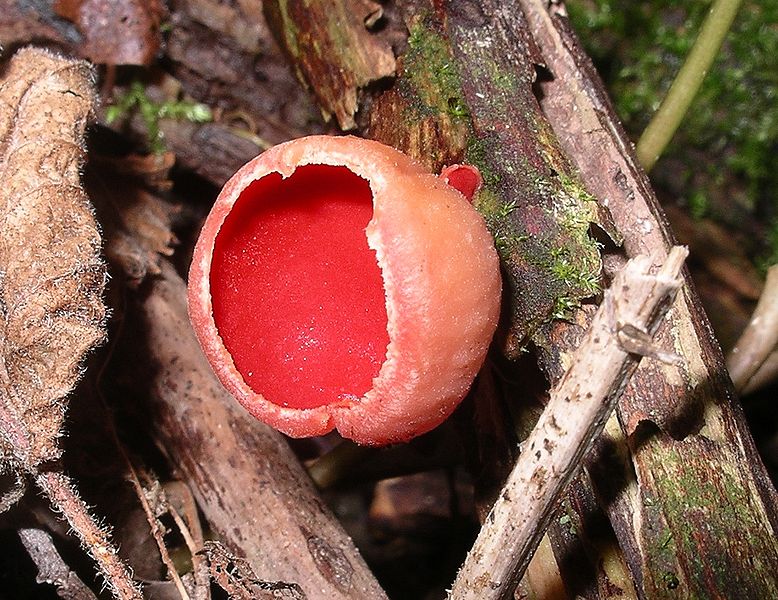 So that single crazy morel shows how a mutation or two (should that be the cause of the odd shape, and should it be inheritable by the morel's offspring) can get you from one form to the other rather quickly, and that evolution needn't take millions or even thousands of years going about its business.
You can see how Ascomycota fit into the Fungi on a tree here.